About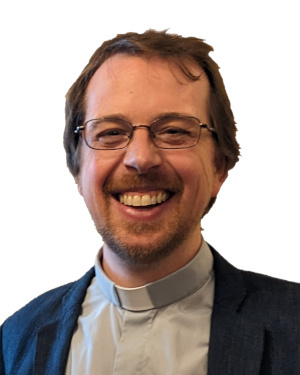 I am a Roman Catholic priest in the Society of Jesus (the Jesuits), an international order of brothers and priests founded in 1540 by St. Ignatius of Loyola. I am currently studying theology at Regis College, Toronto as I finish my formal education for ministry.
I am also an astrophysicist specialising in physical cosmology—the study of the Universe on its largest scales in time and space. My focus has been on developing the hardware and software for instruments that make cosmological observations, but I have also done some work analysing data to test physical theories. Much of my scientific energy these days is devoted to the Simons Observatory, a new astronomical facility currently being developed and built that will help answer fundamental questions about the history of the Universe. See the links under 'Research' above for more information about the type of scientific work I have been involved in.
Another of my interests is contributing to an intellectually robust conversation between physical science, philosophy and theology that does not comingle what are authentically distinct disciplines but does inquire how they can be mutually informative.
Brief Curriculum Vitae
Disclaimer
Though I maintain this website with the blessing of my Jesuit superiors and endeavour, as St. Ignatius taught, to 'think with the Church', nothing on it necessarily represents the positions or opinions of the Society of Jesus, the Catholic Church or any of the academic collaborations with which I am affiliated.